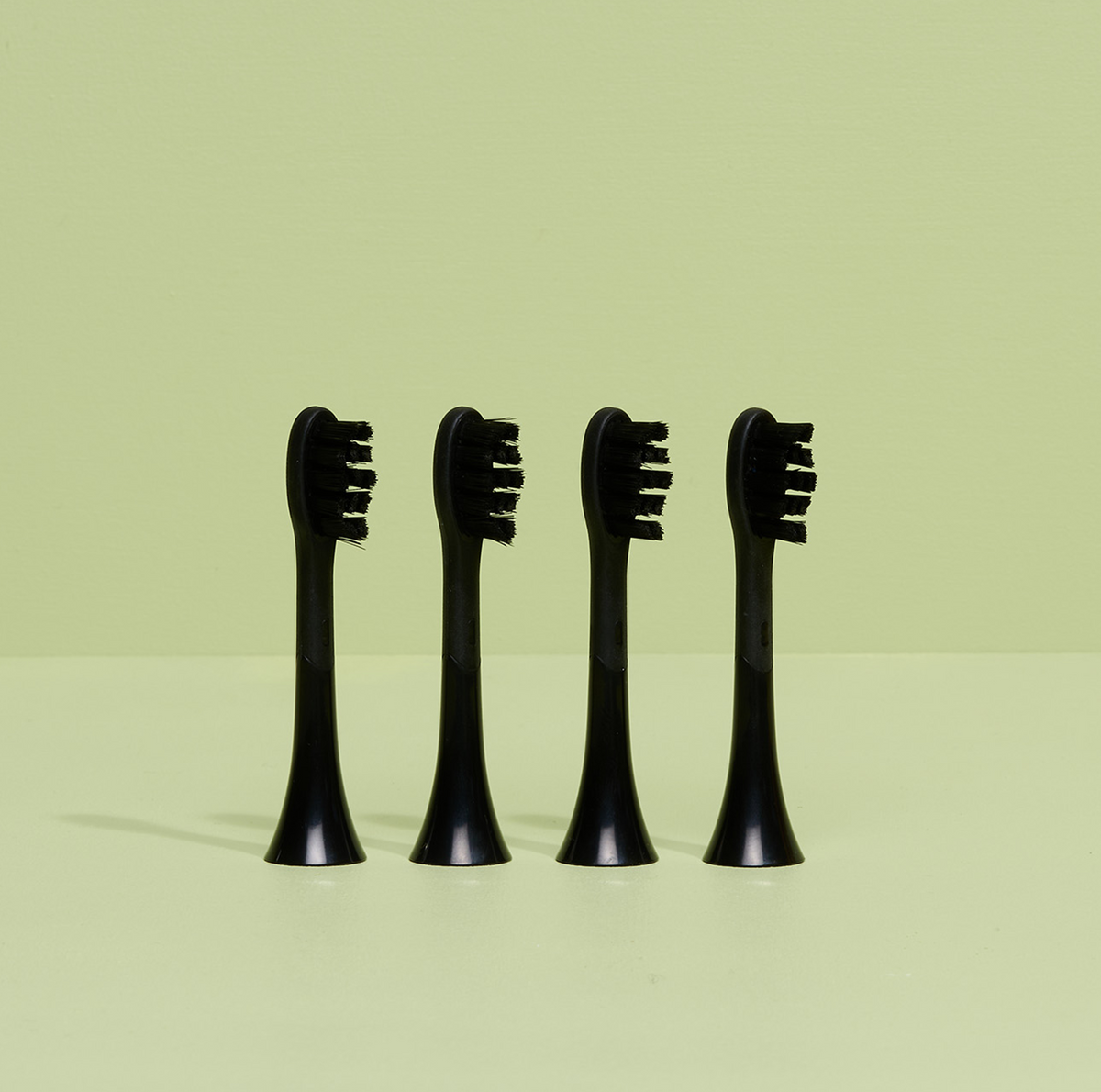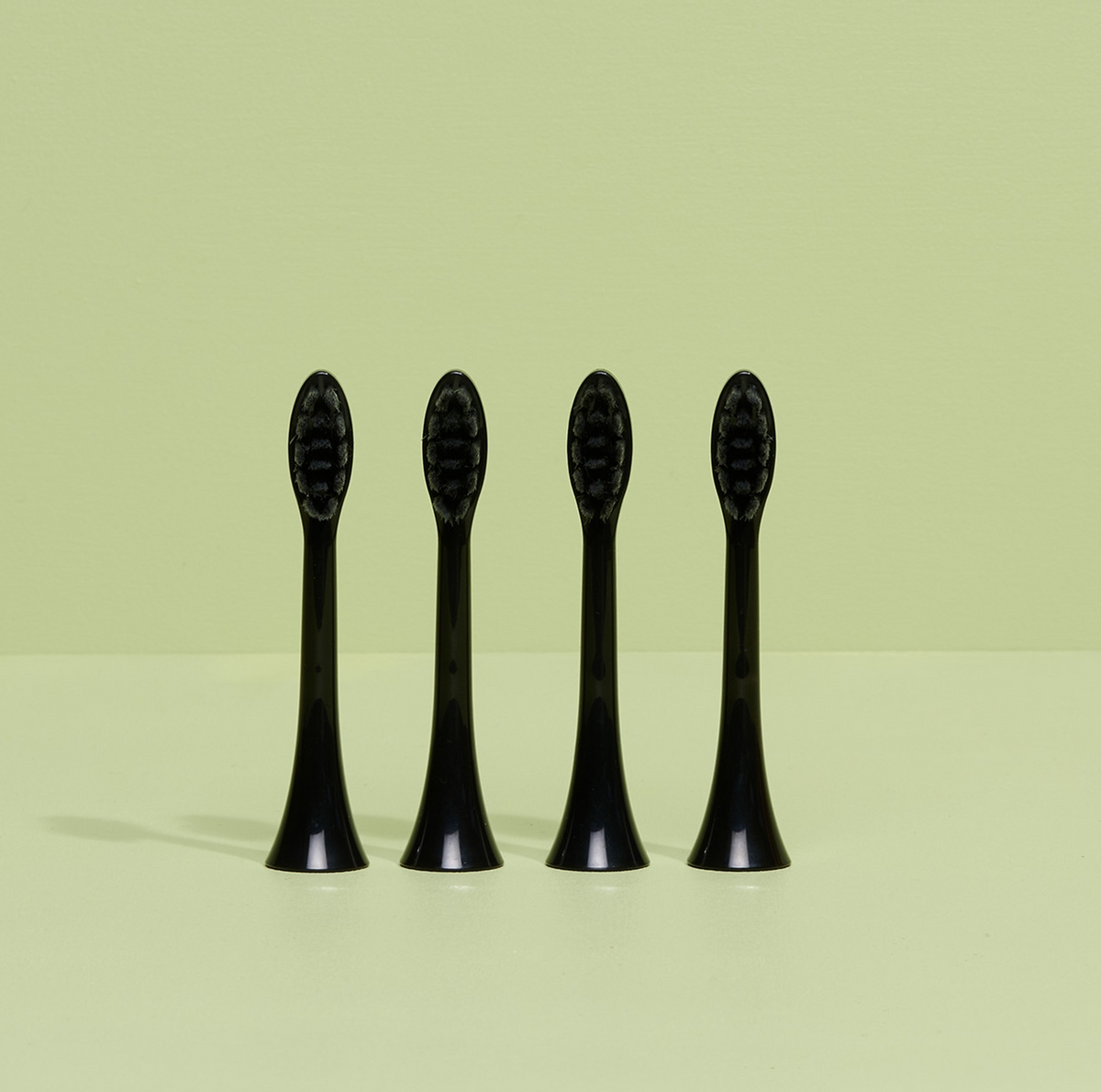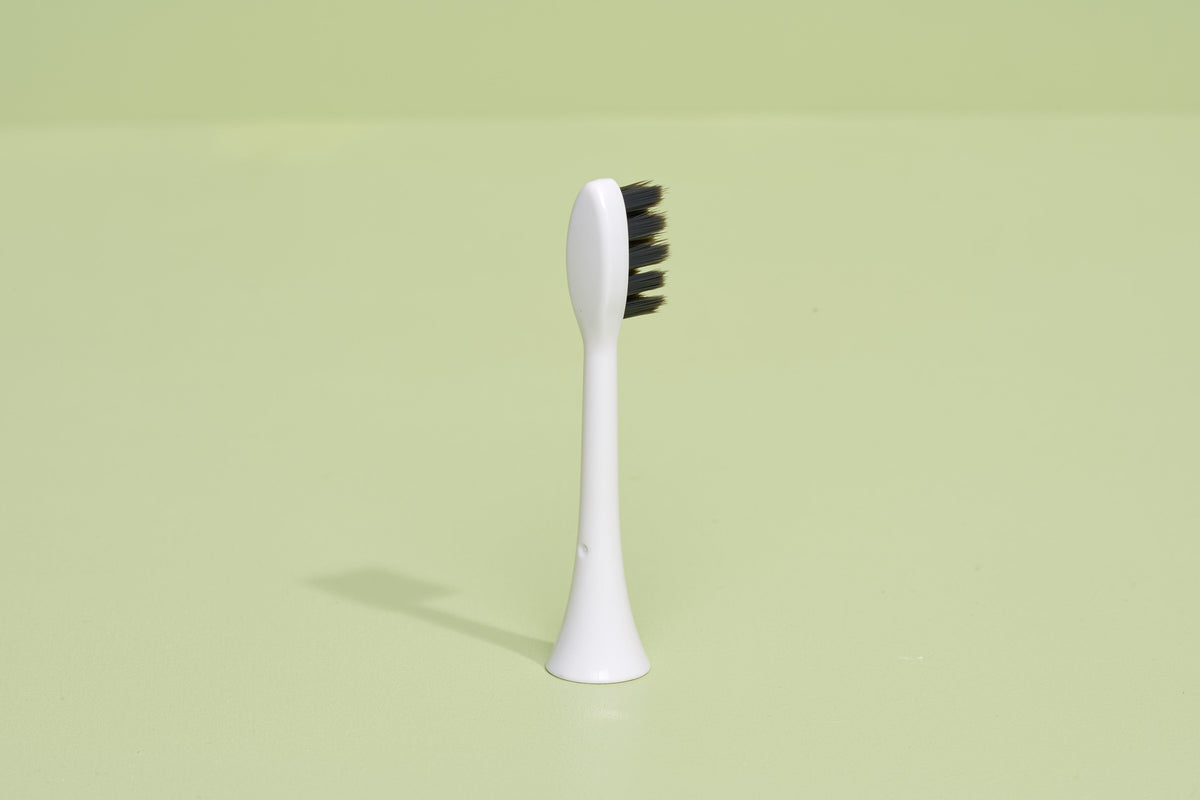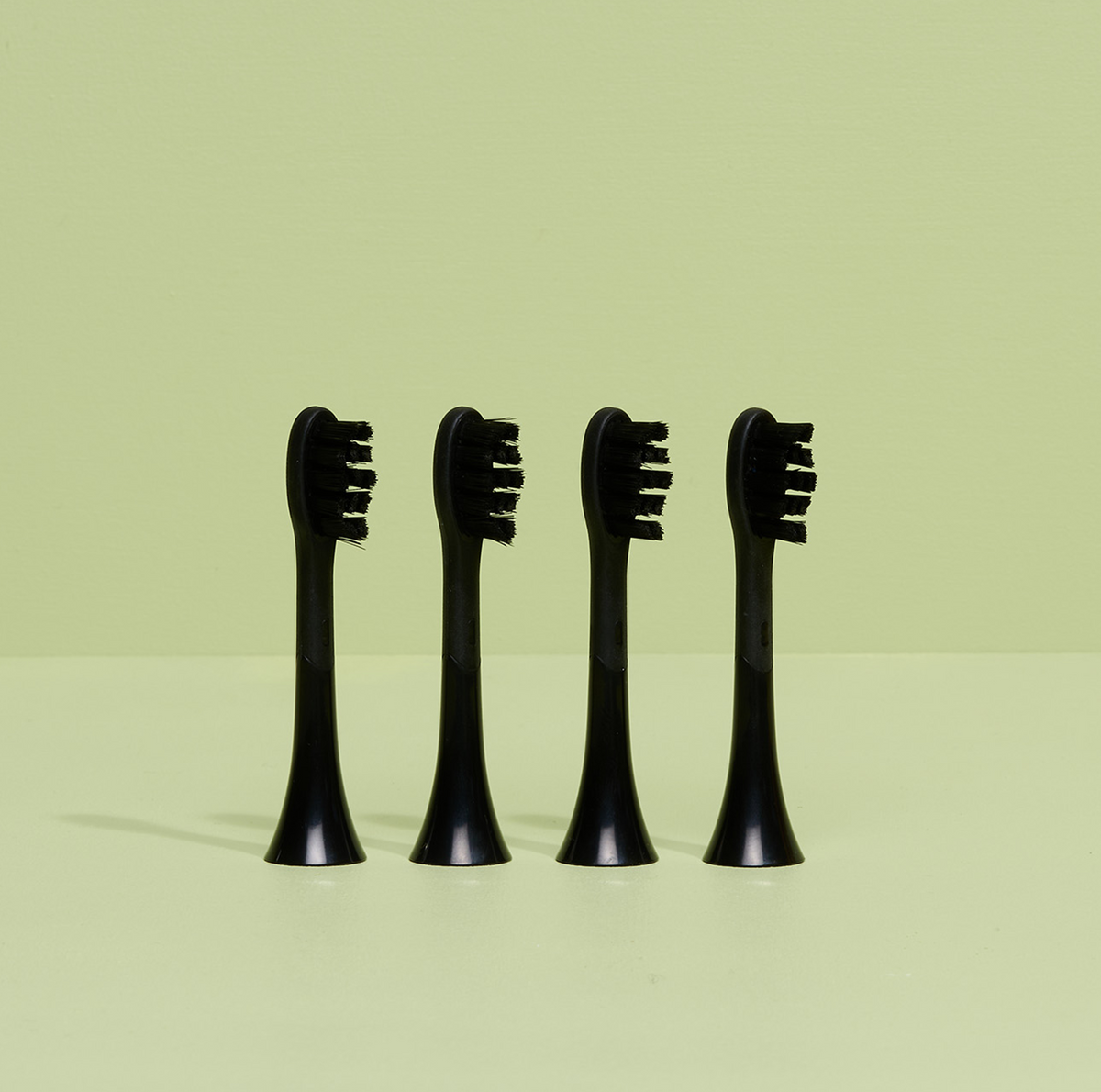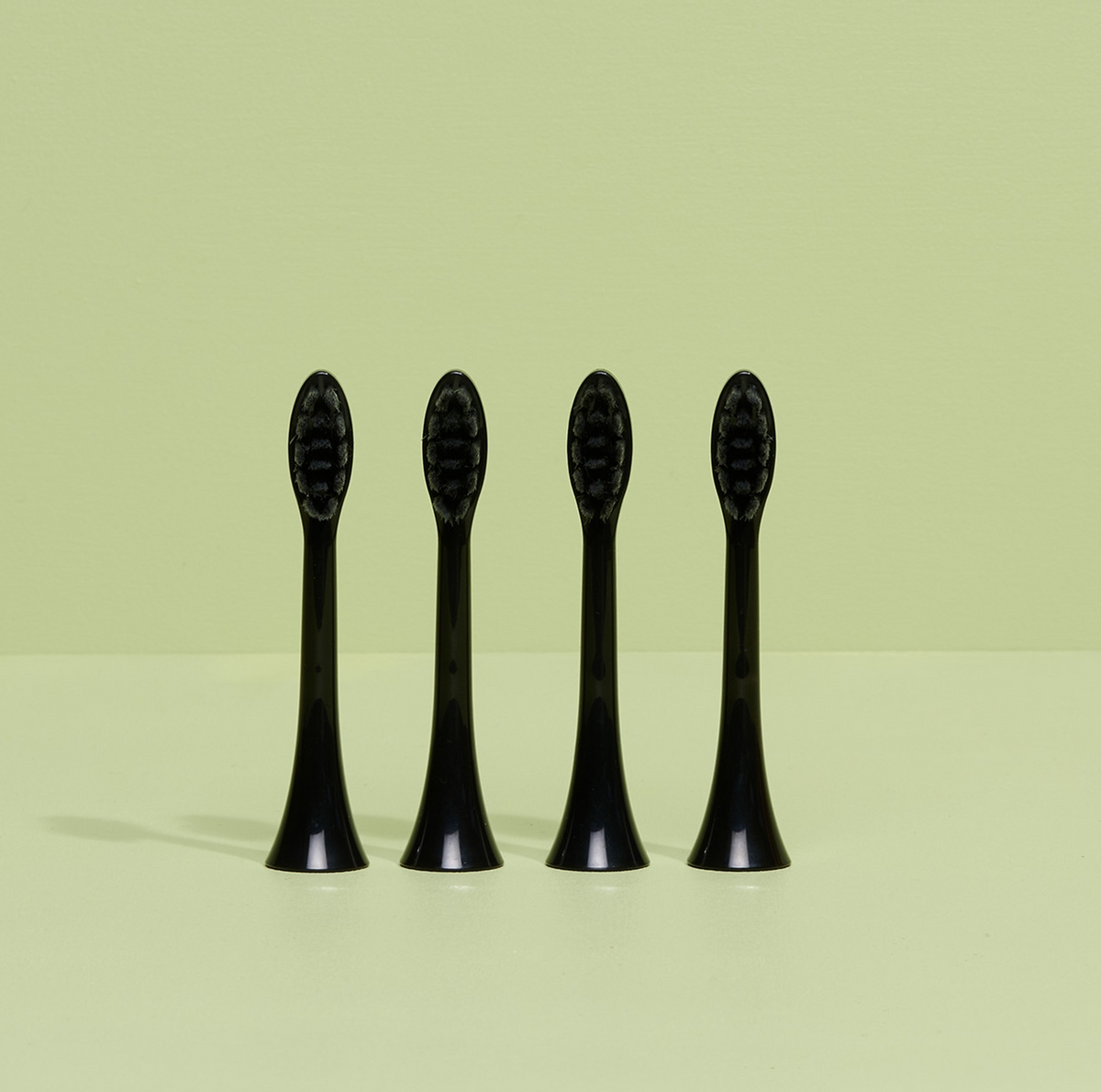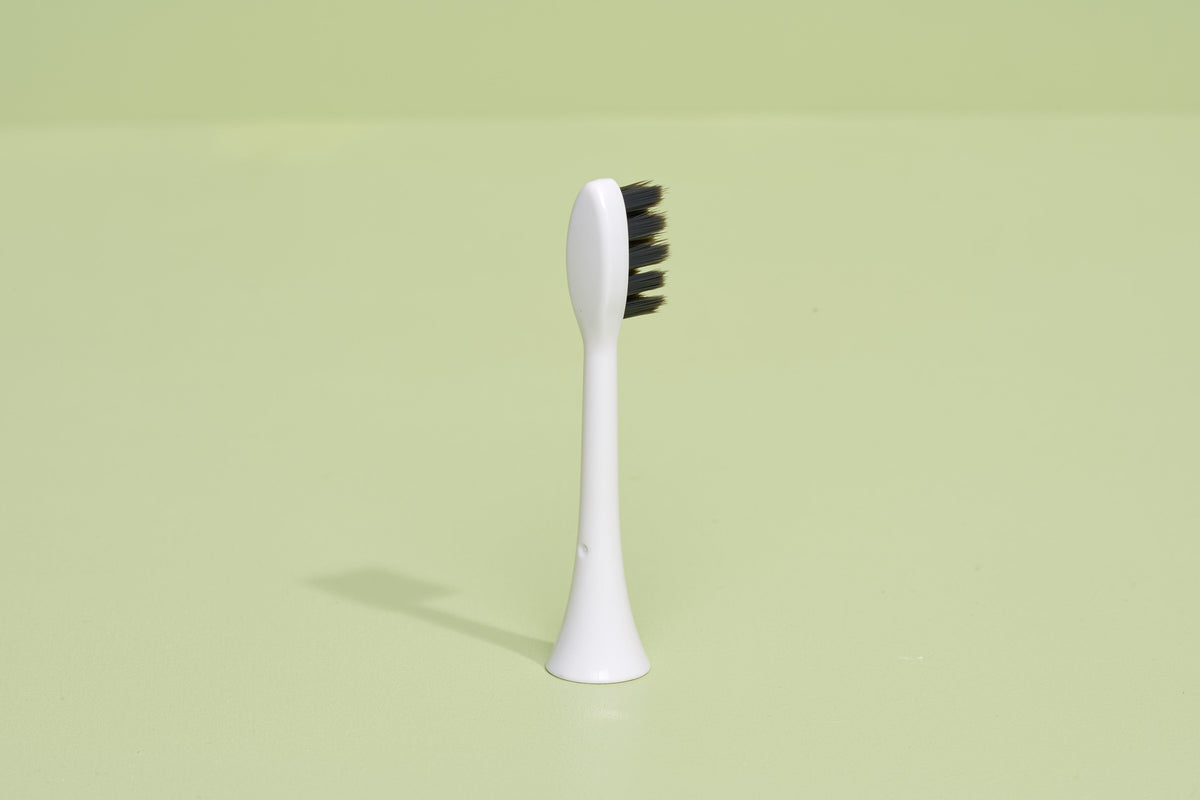 superfine bristles
including tongue scraper
100% recyclable
In stock, ready to ship
Fits through the letterbox
Extra affordable with Repeat
Secure payment
Why Boombrush?

Several scientific studies have shown that electric brushing leads to 22% less gum problems and 18% less tooth decay. Dentists therefore recommend electric brushing.

The Boombrush is the only toothbrush where you can return all brush heads free of charge so that we can recycle them. Furthermore, the battery lasts more than 3 months, so charging is (almost) a thing of the past. But replacing batteries is also not good for the environment. Boombrush's unique battery will last for years if used properly.

The Boombrush has 5 handy brushing modes and a 4 x 30 second brushing coach, and a handy Repeat program. This is how Boombrush helps you every day with a healthy routine, a radiant smile full of confidence and super healthy gums.

The Boombrush has 5 handy brushing modes and a 4 x 30 second brushing coach. This is how Boombrush helps you every day with a healthy routine, radiant and fresh smile and super healthy gums.

Should I choose soft or regular?

90% of our customers are very satisfied with the regular brush. It has been developed for optimal comfort and results and is equipped with a handy tongue scraper. If the regular finds a bit too hard, the soft may be better. You can order this as a 4-pack, or adjust it in your subscription.

How does Repeat work?

With Repeat you will receive a new brush head every 8 weeks so that you always have enough stock for a fresh smile. With Repeat you also have free shipping and a lifetime warranty on the Boombrush. Pause or stop at any time.

Do you also have bamboo brush heads?

Bamboo is not as sustainable as we would like. Plastic (about 12%) is still needed to make the mechanism in the brushes. This plastic ends up in household waste and cannot be recycled. Super sin. Until we come up with another solution for this, we will remain committed to 100% recycling of everything we make, which is not possible with bamboo brushes.

Do you also have repeat for other brands of toothbrushes?

We have developed our brushes to work optimally with the Boombrush. At the moment we cannot offer brushes for other electric toothbrushes. Moreover, we don't like to hitch a ride on someone else's brand, that doesn't feel right. We believe that Boombrush is your last toothbrush ever! If you're ready for that step, we'd love to welcome you with open arms.
repeat and
Repeat...
free home delivery
never again without
pause or stop whenever you want
say about us
what the brushers
FAQs
Subtitle
What is the difference between the soft and regular brushes?

The biggest difference is of course the hardness of the brushes. The bristles of the soft brushes are slightly softer and therefore more suitable if you have sensitive teeth.

Why don't you sell bamboo brush heads?

This is a very conscious choice! Bamboo is less hygienic as it can retain moisture and therefore bacteria. In addition, such bamboo cups often still contain a part of plastic. Our choice is therefore to continue to use the current cups made of plastic and to give our customers the opportunity to return the used cups to us so that we can recycle them and thus jointly reduce our plastic waste!

How often is it recommended to replace my brush?

Our experts recommend replacing them every 2 to 3 months. When brush heads are used regularly, the bristles of your brush head or toothbrush can wear down, making them less effective at cleaning your teeth. Clinical studies also show that a new brush head removes more plaque than a used brush head.
Subtitle
Who or what is Boombrush?

Boombrush is a new brand in oral care. We believe that oral care can be easier and more conscious! Together with health experts, we get to the core of good oral care. Check out the full story on our culture page.

Do I have to pay for the shipping?

If you buy a brush, we ship it for free! You also do not have to pay shipping costs for a Repeat. For loose products such as cables and brush heads we charge € 2.00 shipping costs, provided that the total amount remains below 40 euros.

How can I track my order?

If you buy a brush, you will receive a confirmation email from us, which also contains a link to a Track & Trace code. With this code you can easily follow it.

Other orders are sent by post. You can track this via the PostNL app. Then you know when it's almost there.